If you want to buy Rioja wine of excellent quality, you must know that any of our wines will satisfy your needs and tastes.
Para cualquier duda que pueda tener, llamanos al los telefonos o rellene el formulario de contacto.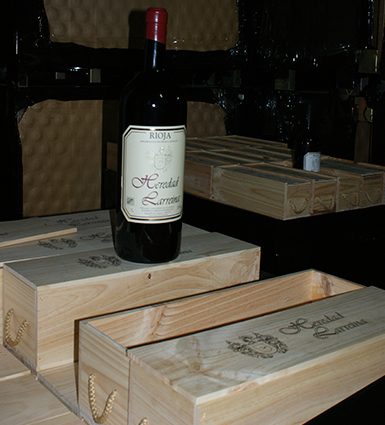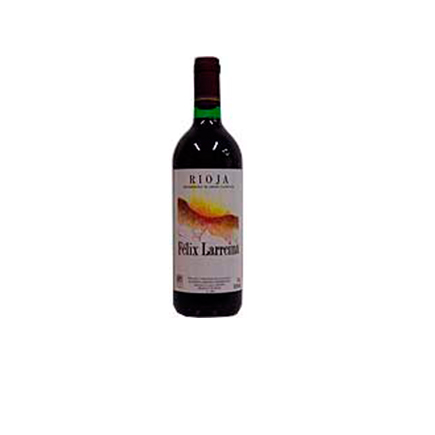 Bright garnet color. On the nose, aroma of fresh fruit. On the palate, a soft itching impression on the tip of the tongue that disappears quickly, to envelop the entire palate smoothly..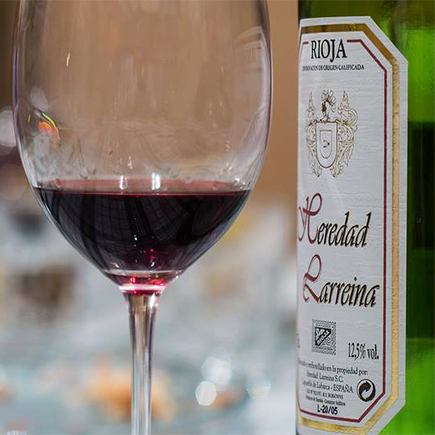 The wine crianza Heredad Larreina wine is a wine with good aromatic composition with deep fruit aromas. Very structured and soft, with an excellent bouquet. A very balanced aging wine.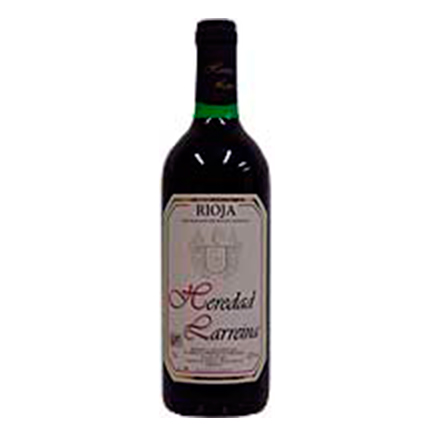 This violin-like construction is credited to the Gibson.
We have received very important prizes for our wines in the last years. Although we are not very active in the participation of competitions.

The wines of the Rioja Alavesa are the most awards received from the region.

You can choose from a wide variety and compare the excellent quality of all Rioja wines in different crops.

We teach to taste the wines, to understand their aroma and color. It will give us a great information for its correct selection.

Our wine cellar is in Lapuebla de Labarca, you will arrive in a very simple way and you can enjoy a pleasant stay.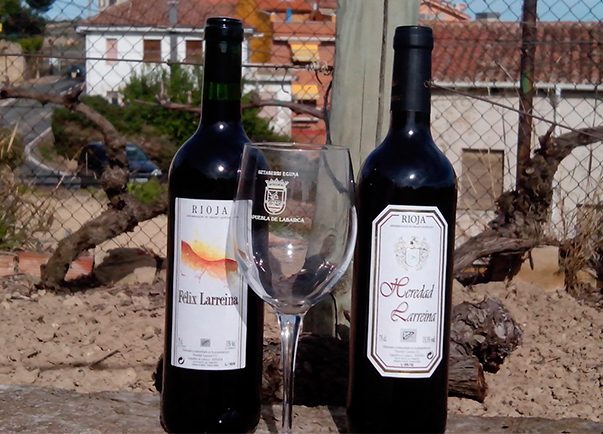 The young red wine Felix Larreina, the aging wines and Reserva Heredad Larreina, are soft wines preserve the natural flavor of the grape. Its process of elaboration is traditional, as well as the care of the vineyards. They are Rioja wines.